Who we are
The Chronic Care Center is a medico-social institution, specialized in the treatment and follow-up of childhood chronic diseases: Thalassemia and Type I Diabetes.
Know The Signs
My baby is very pale and has no energy to play. He does not seem to be growing well even though he eats well. I am worried How can I know if he has thalassemia?
How can I know if he has thalassemia?
You consult your child's pediatrician. He will ask for a complete blood count to rule out anemia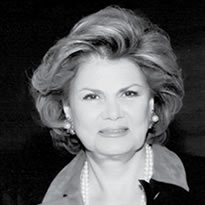 President's message
Mrs. MOUNA HARAOUI
"Your house shall be not an anchor but a mast"
Khalil Gibran
Dear Friends,
By sharing the same belief in the right of every child to better health and happiness, together we founded in 1994, the Chronic Care Center. We succeeded in protecting our children, namely the ones suffering from chronic diseases.
Our primary vocation is to provide the highest quality medical care to an ever-growing number of young Type I Diabetic and Thalassemic patients. Comprehensive care encompassing medical treatment as well as dietary and psychosocial surveillance is at the core of our mission.
The Chronic Care Center has become renowned over the years as an oasis of well-being for the child until he grows up, for the adolescent until he paves his way and for the adult as long as his needs remain unanswered. The Center has already graduated its first generation of children, now active and healthy adults.
Keeping abreast with developments in clinical research, the Center also works with great efforts to promote its preventive role. Through its genetic counseling and educational campaigns, the Center aims to raise public awareness on the biological basis of prevalent chronic diseases in Lebanon, reduce risks and complications and contribute in building up healthy generations.
Our focus is on what we can do today and in the future to lead research and innovative approaches to clinical care and education in order to improve the lives of our children. We do our best to honor our past achievements on which those of today are built.
Mouna Haraoui
President